How do I thread my low-pile machine?
Tuft the World tufting machines are easily threaded with a yarn threader. You can easily make one at home by bending a large paperclip with pliers until it makes a straight wire, then bending one end into a thin hook-shape. 
This machine has a needle hole in a flat pointed tip.
Threading this machine is a little trickier. Once you've fed the yarn through the guide hole on the top of the machine, push the hooked end of your threader into the arched tunnel, entering from the point. Grab the end of the yarn with your threader-hook, then pull yarn through the tunnel until it's fed through the point, as in the picture below.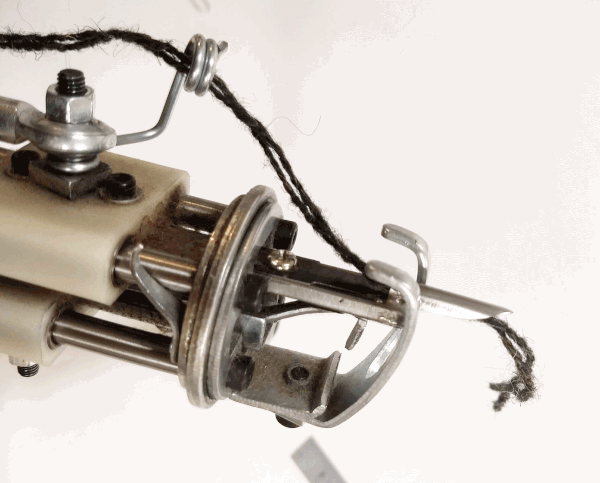 This machine has a similar needle head to the AK-I cut pile, even when in loop-pile setting. Watch this quick video on how to thread a KRD-I.
---
---