How do I thread my low-pile machine?
AK-I Cut Pile Tufting Machine
A quick video demonstrating how to thread the low pile cut machine. The ZQ-II threads in a similar manner.
AK-II Loop Pile Tufting Machine
To thread the loop pile machine is essentially the same as threading the cut pile but the the thread goes through the needle only, not a hole in the needle. Correct Loop Pile threading is demonstrated in the photo bellow.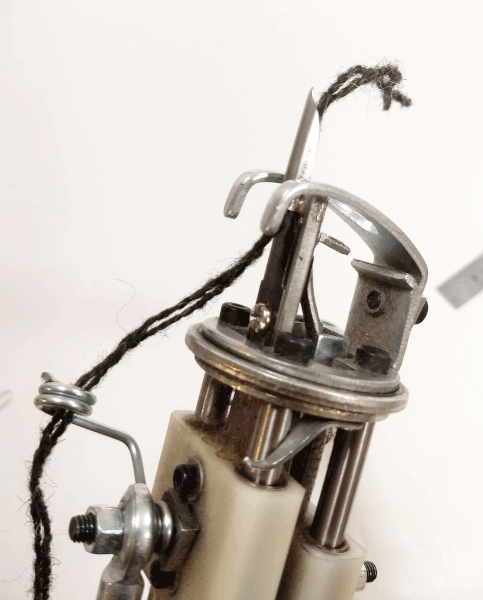 ---
---