How do I return my machine to its factory setting?
The two low-pile machines must be in perfect harmony to tuft properly. The top and bottom movements of the machines should be synchronized so they needle and nozzle push the cloth open to create a tuft. Even a few millimeters out of sync can cause issues. Most of the issues are caused when pile height adjustments are made incorrectly.
Luckily the machines are durable and can really take abuse and can be fixed by simply returning the machine to it's original setting from the factory.
Here are the original factory settings.
Cut Pile (AK-I)
Top bar between the two nuts: 55mm
Bottom bar between the two nuts: 45mm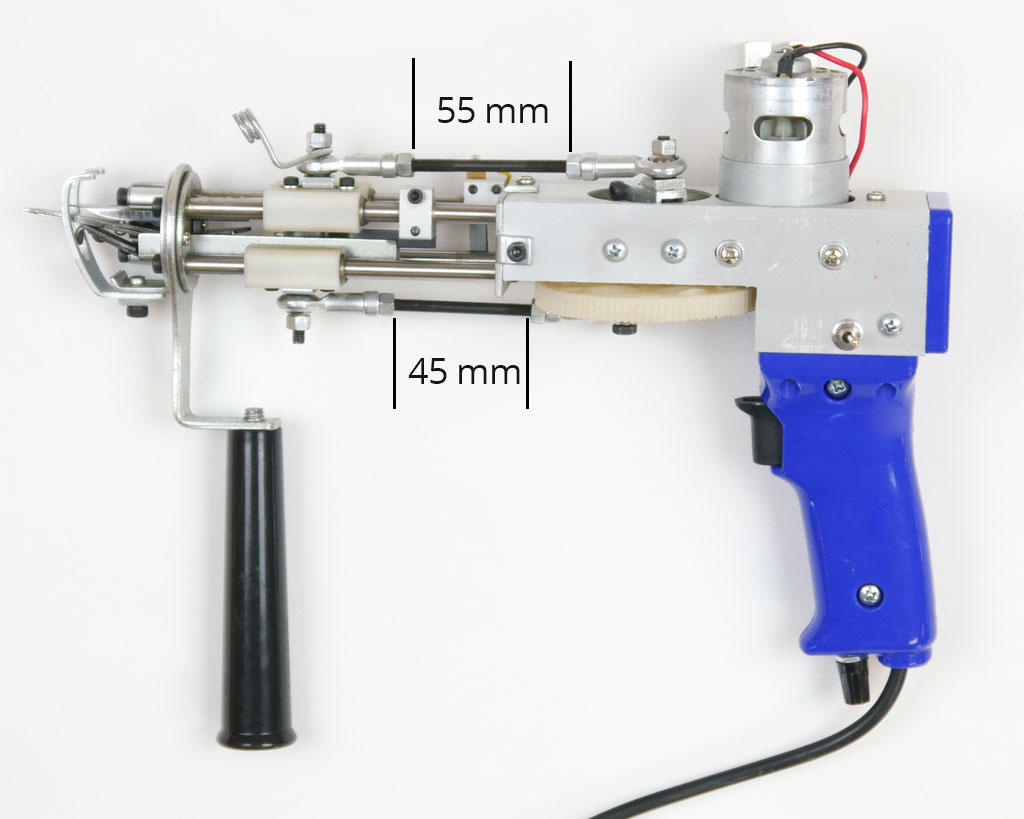 Loop pile (AK-II)
*Please not there are versions of the loop machine with the black belt and white gear. The settings are the same for both
Top bar between the two nuts: 54mm
Bottom bar between the two nuts: 53mm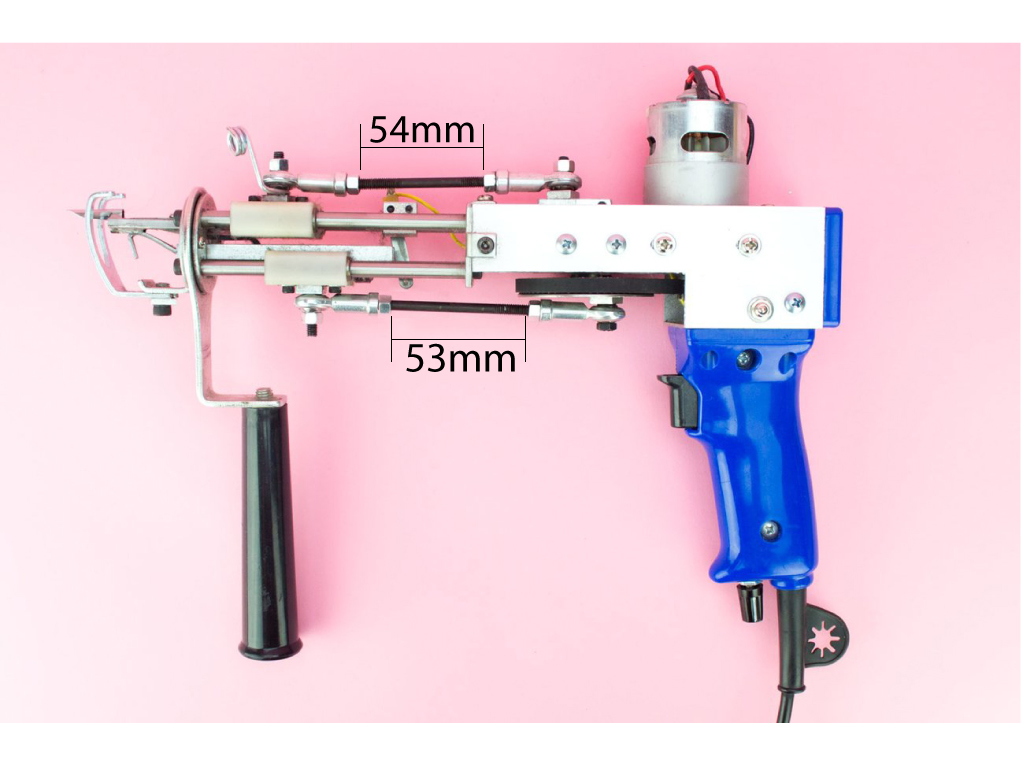 ---
---